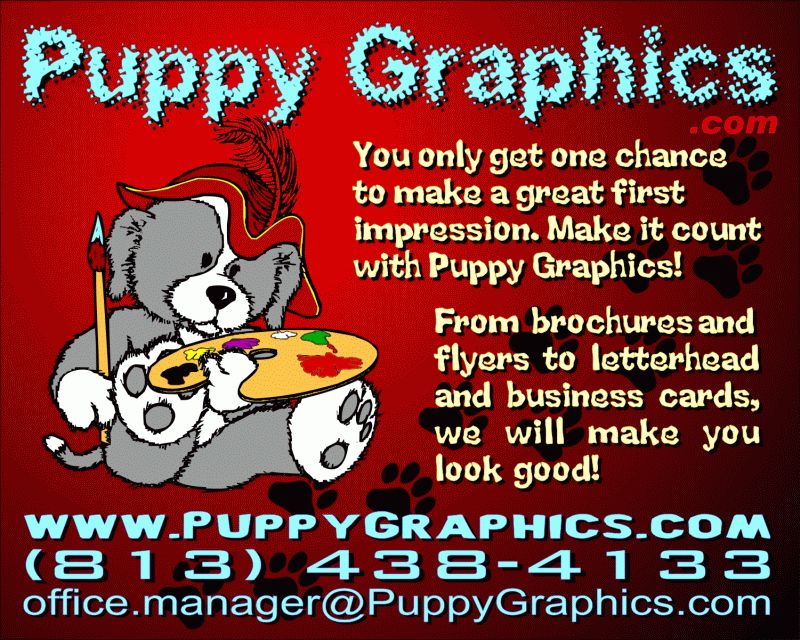 Innovative web design, graphic design, logo design, brochure design,
flyer design, poster design, catalog design and marketing services.

To retrieve your graphics packages or proofs refer to the link we provided via email or contact us.

Puppy Graphics is sub-contracted by many other companies and is bound by non-compete contracts
so we normally do not interact directly with end customers and can't publish our client list or pricing.

If you are interested in any of our services, please contact us.